I've been learning a lot about mending this past year, trying to live sustainably as much as possible, and avoiding buying new clothes. Part of that is knowing how to mend my clothes in a way that looks nice!
To ways of mending that I've been practicing are
Darning
Sashiko patterns
I bought the Sashiko Style Mending Kit from Wren Bird Arts: Visible Mending + Embroidery – wrenbirdarts. She also has a lot of handy kits and videos that she posts on her Instagram.
Below is a hole I was fixing on my shirt: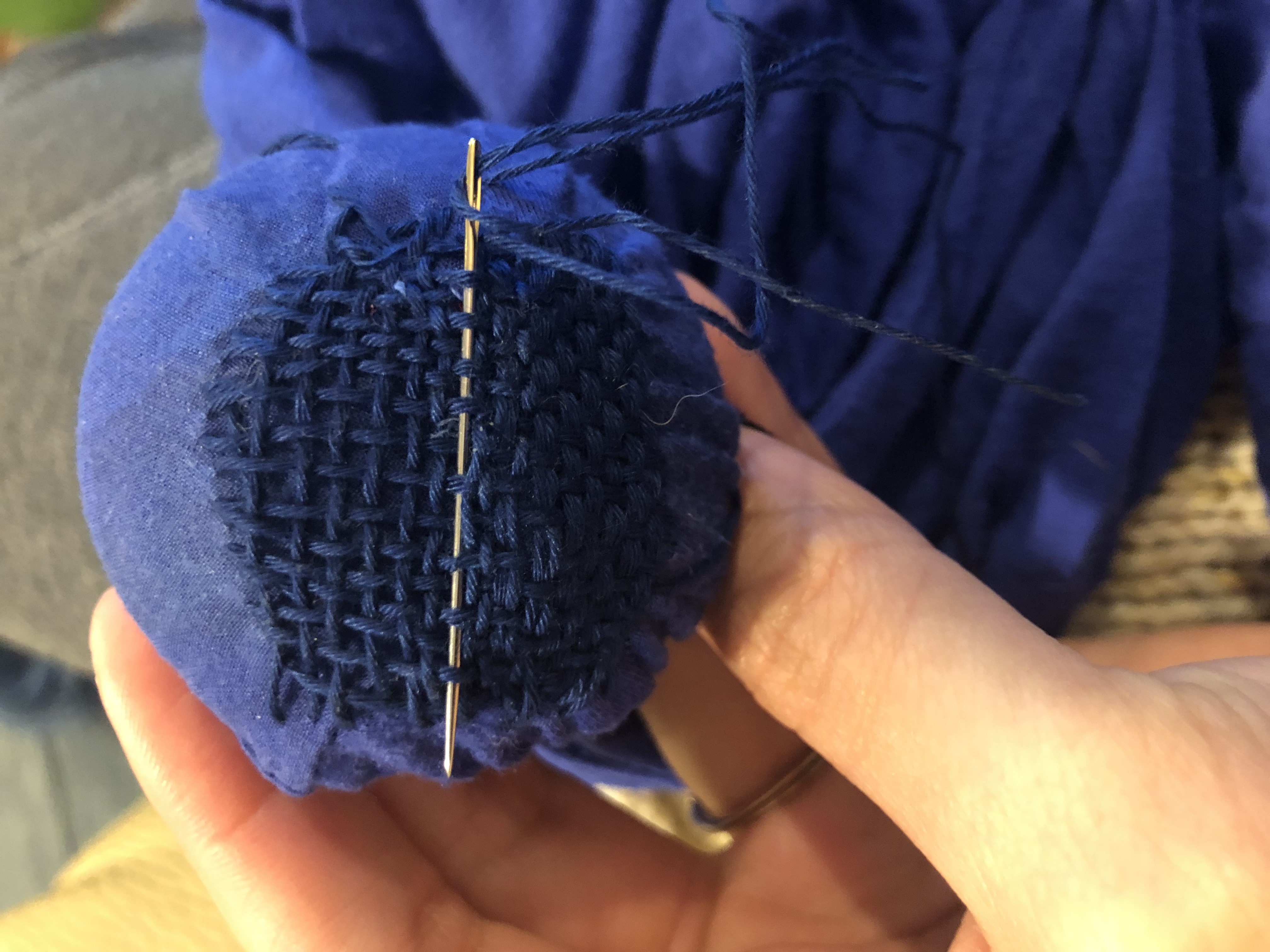 Most of the socks I've mended have been holding up really well. I did this one poorly so I had to mend them again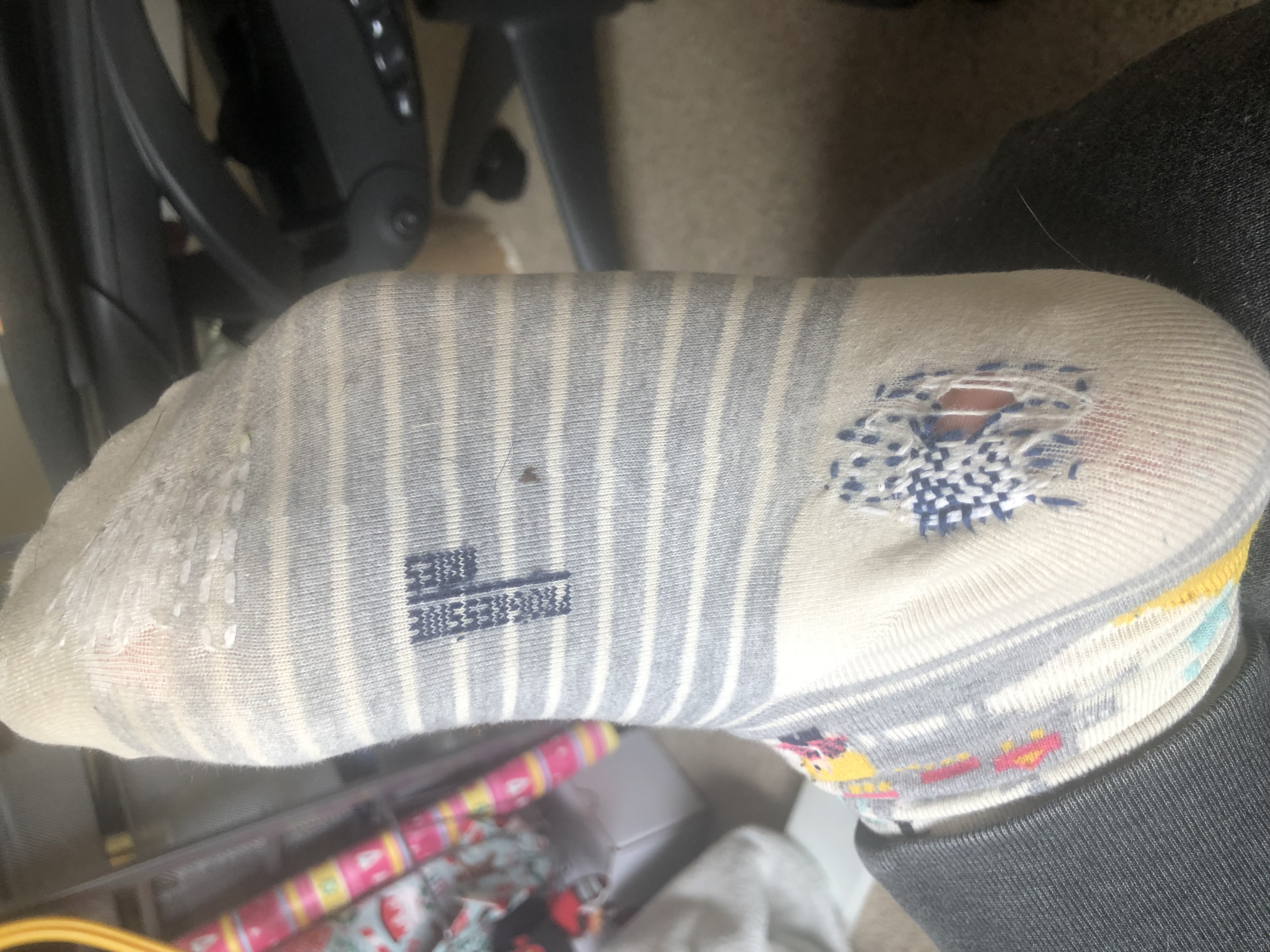 Sashiko style mending is so much fun and really easy with the washable patterns Wren Bird Arts has! It really adds character to these sweats I've had for almost 15 years!!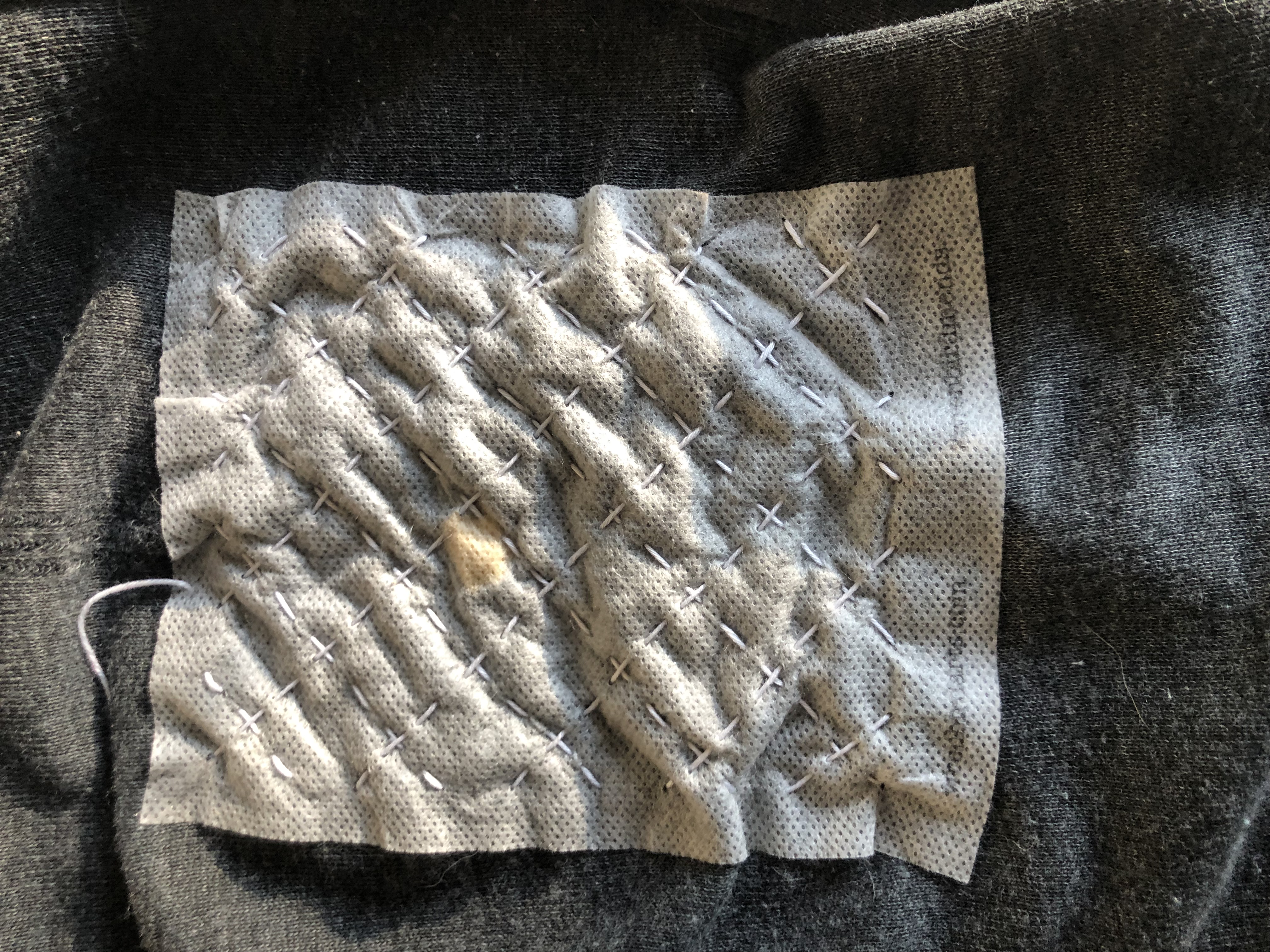 And the final results (so pretty!)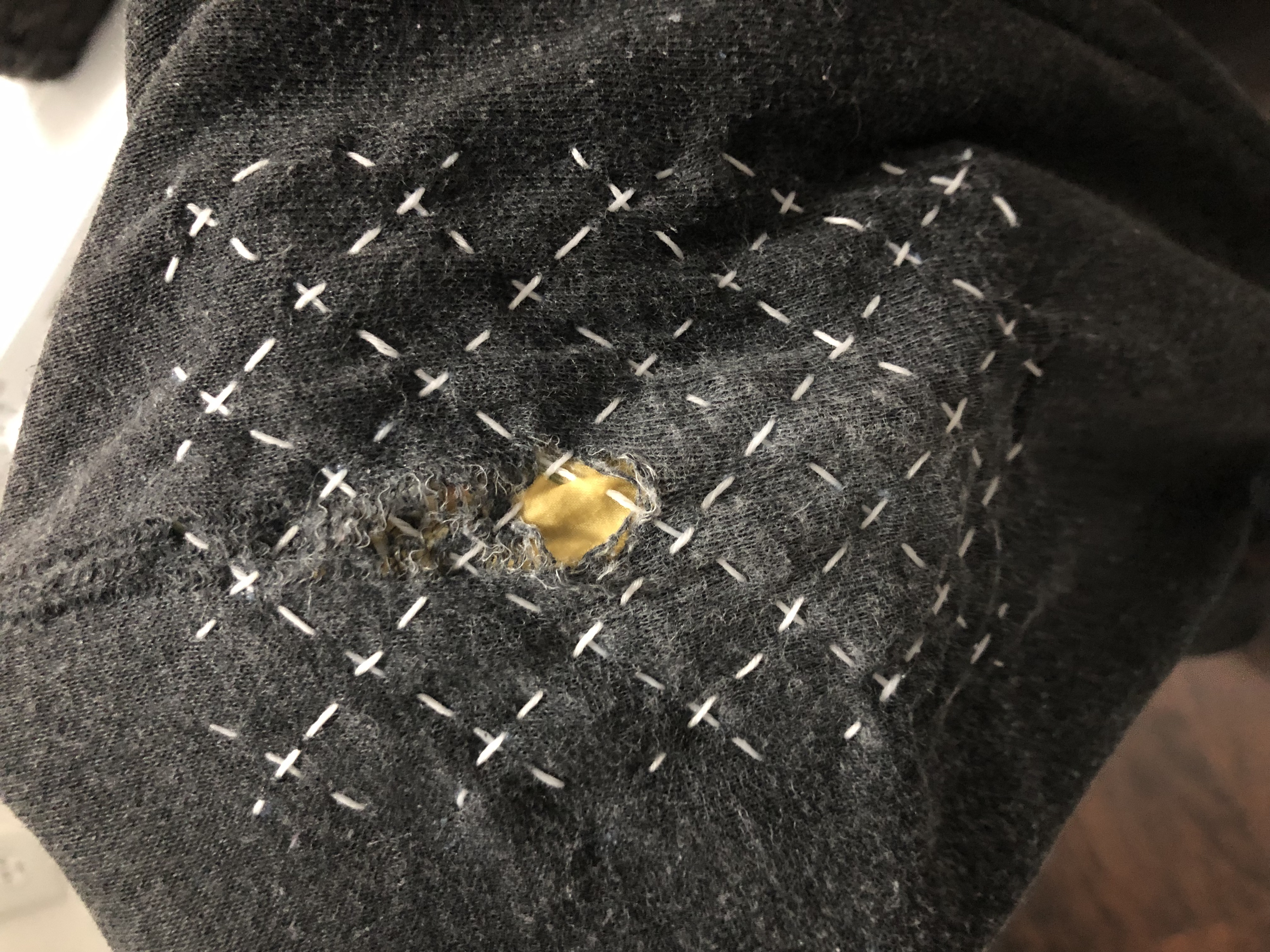 I've tried both mending with yarn and mending with sashiko thread and I think I prefer mending with sashiko thread. It feels more durable. I don't love having to thread it to the needle though. It always frays!
August 7, 2023